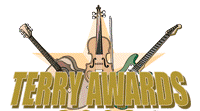 Lead Vocals / Rhythm
Ira Bradford is straight from the country. Ira grew up in a small community south of Corsicana, Texas called, Cheneyboro. While working on a ranch as a young man he was exposed to a large range of country music. His voice portrays pure country music so well, he has been compared to greats like, George Strait, Merle Haggard and Charlie Pride, yet he keeps with his own style of entertaining. Because of his ability to get the crowd involved, he and his band, Bustin' Loose (formed in the late 90頡re sought after for clubs, private parties, benefits, and festivals all over Central, South and East Texas. In 2001, Ira Bradford and Bustin' Loose was nominated for the Club Band of the Year at the 24th annual Terry Awards (held at Cowboys in Arlington) and also congratulated with a select group of up coming bands for a great year of entertaining. Ira was granted a special invitation to perform at the 2002, 25th annual Terry Awards, along with Ricky Lynn Gregg. In 2006, Ira was nominated for Entertainer of the Year and his band was nominated for Dallas Band of the Year. The talent and ability to perform almost any style of music is there and Ira does as warranted, but his heart keeps him close to the pure country sound that he loves. Ira appreciates each and every award he and his band are nominated for. He is no stranger to awards, having won numerous awards while singing solo in the Dallas area before Bustin' Loose was formed.
When you see Ira, you will see the uniqueness as a Country artist. When you hear Ira, you will witness a sound that comes from the heart.